Company AROMEM signed financing agreement with Yuanhe Origin and Shihu Fund
Post time: 2021-09-10
From August 31 to September 2, the three-day AQUATECH CHINA 2020 Water Exhibition concluded perfectly. Adhering to the concept of "make every RO membrane sheet to the extreme", company AROMEM carried out a full series of sample display, attracting an endless stream of new and old friends to stop and negotiate. Through face-to-face communication, AROMEM showed the core technologies independently developed to customers and partners, and introduced the development prospect of RO membrane industry.
The company AROMEM completed the signing of the financing agreement with Yuanhe Origin and Shihu Fund at the scene of the show, after the completion of the first round of financing with nearly 100 million yuan led by Northern Light Venture Capital in 2019. This financing will continue to strengthen the company's technology research and development and increased capacity, Expanding market share, and better create value for customers and partners.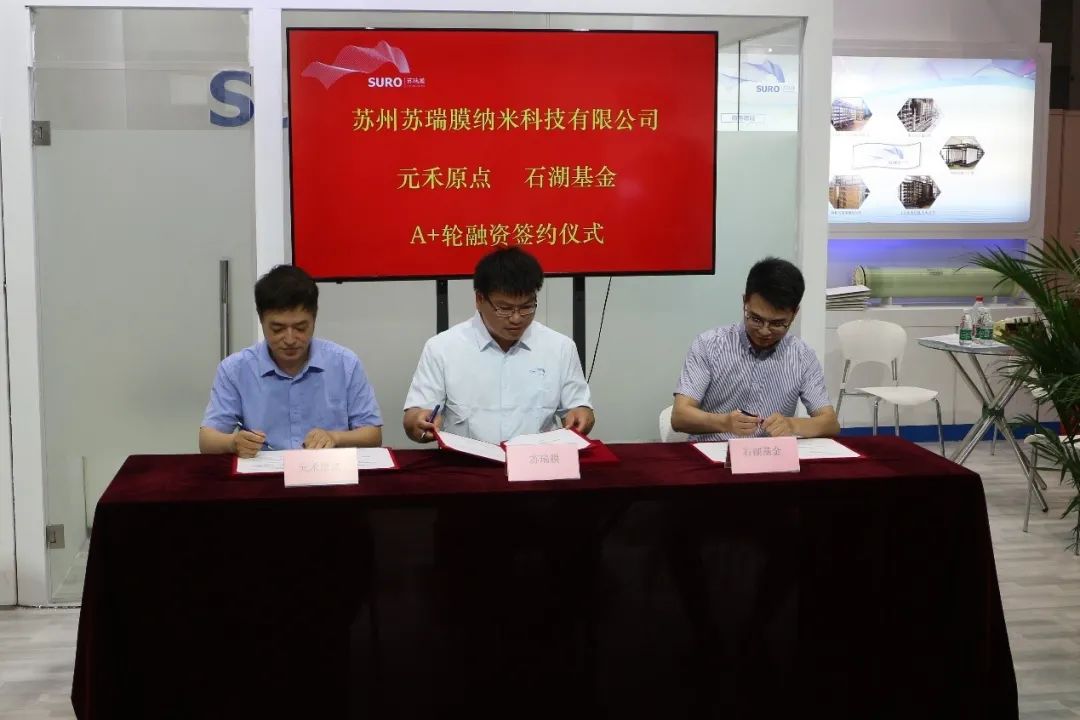 In addition, AROMEM continues to strengthen the cooperation with domestic famous research institutes. At the scene of this water exhibition, AROMEM and suzhou Institute of Nano-tech and Nano-Bionics (SINANO), Chinese Academy of Sciences jointly launched the second phase of joint laboratory research and development project, based on the successful completion of the advanced filtration technology laboratory phase I research and development project. The attitude of focusing on basic Research and development and continuous investment is the cornerstone for AROMEM to practice independent research and development, but also a solid guarantee for continuous technological innovation.